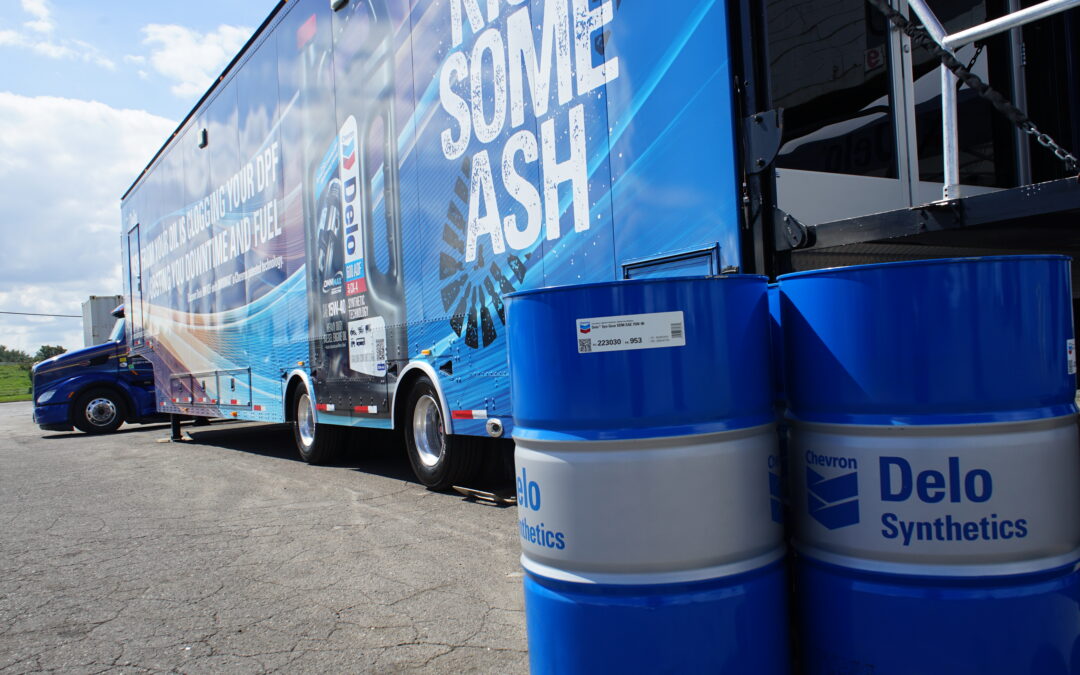 By DOUG DONNELLY
Shrader Tire and Oil hosted two Delo Truck Experience events in September, one at our store in Melvindale, Mich. and the other at our Columbus, Ohio, location.
Chevron takes the Delo Truck across the country giving customers an opportunity to learn more about the product. Inside the Delo trailer are multiple interactive displays that customers can experience and educate themselves about Chevron and Delo.
Shrader Tire and Oil representatives were on hand to talk with customers and potential customers as well. Tours were given of the Shrader Tire and Oil retread plant, bulk oil facility and warehouse.