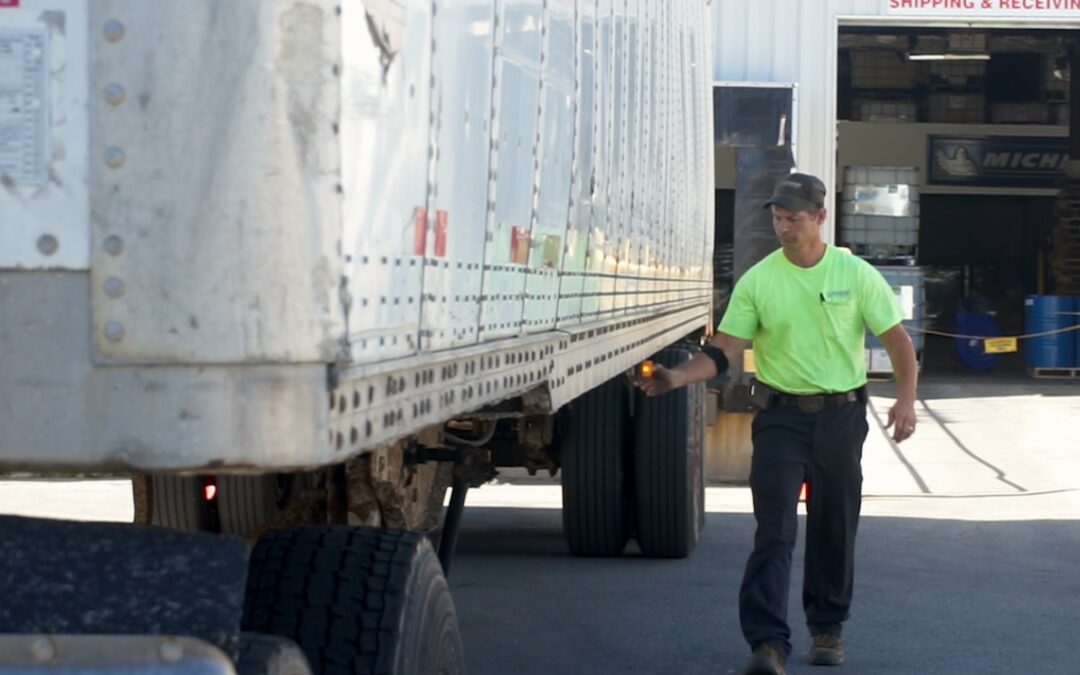 This year's focus for Operation Safe Driver Week is speeding.
Safe Driver Week began Sunday, July 10, across the United States, Canada, and Mexico. Law enforcement will be on roadways throughout this week watching for commercial motor vehicle and passenger vehicle drivers engaging in unsafe driving behaviors, such as speeding, distracted driving, following too closely, improper lane change, drunk or drugged driving, etc.
At Shrader Tire and Oil, safety is always our No. 1 priority, whether its delivering products to one of our 14 fleet stores to getting your fleet back in service.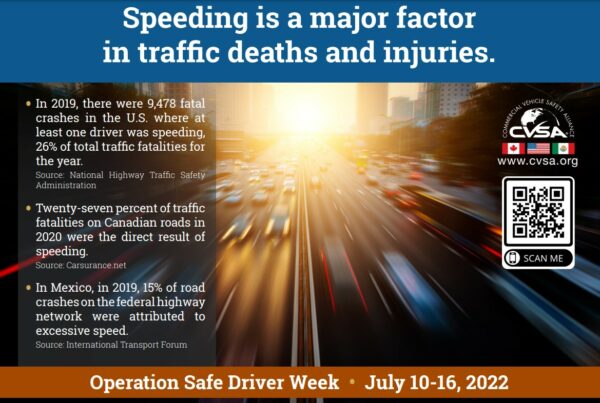 The Commercial Vehicle Safety Alliance's (CVSA) Operation Safe Driver Program was created to improve the driving behaviors of all drivers and reduce the number of crashes involving commercial motor vehicles on our roadways through educational and traffic enforcement strategies. Operation Safe Driver Week was created by CVSA with support from federal agencies in Canada, Mexico and the U.S., the motor carrier industry, and transportation safety organizations.
This year's campaign encourages everyone to slow down and travel at a safe speed.
"This safe driving initiative and campaign focuses specifically on drivers' actions – whether it's something a driver did, like speeding, or something they didn't do, such as not paying attention to the driving task," said CVSA President Capt. John Broers with the South Dakota Highway Patrol. "This focus on drivers' behaviors is our effort to identify and educate drivers who are operating dangerously on our roadways, with the goal of preventing crashes from occurring."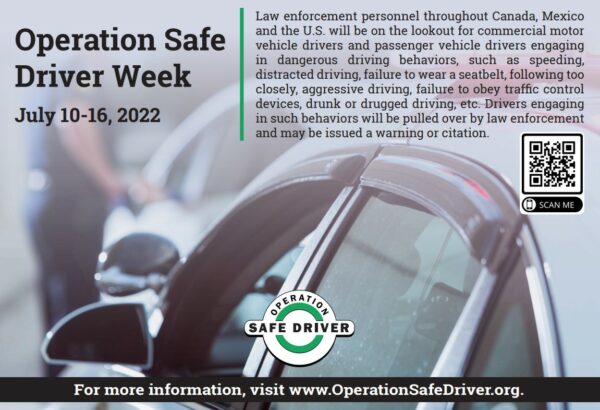 Earlier this year, the U.S. Department of Transportation's National Highway Traffic Safety Administration (NHSTA) released its latest annual traffic crash report, showing that 38,824 lives were lost in traffic crashes nationwide in 2020 – the highest number of fatalities since 2007. And while the number of crashes and traffic injuries declined overall, fatal crashes increased by 6.8%.
Among the alarming statistics in NHTSA's report was the key finding that speed-related fatalities increased by 17%. Consequently, speeding, in particular, will be a dangerous driving behavior that officers will identify and target during Operation Safe Driver Week.
"The rising fatalities on our roadways are a national crisis; we cannot and must not accept these deaths as inevitable," said U.S. Transportation Secretary Pete Buttigieg.
Shrader Tire & Oil is committed to safety and welcomes the special focus this year on Safe Driver Week.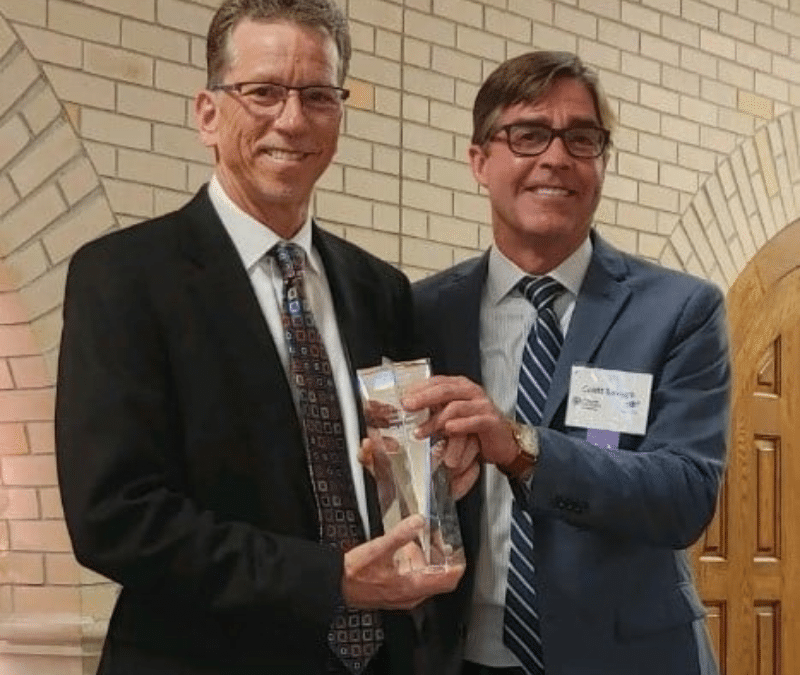 March 17, 2022 (Toledo, OH) The Ohio Affiliate of Prevent Blindness was proud to honor Joe Shrader and Shrader Tire & Oil this week at a dinner event at The Franciscan Center at Lourdes University.
Since 1985, The Ohio Affiliate of Prevent Blindness (PBO) has recognized and awarded select organizations and their leaders for visionary leadership and community service. The People of Vision Award event has become one of Northwest Ohio's premier charitable events in support of PBO and its mission to prevent blindness and preserve sight.
As last year's honoree, Scott Savage and SJS Investment Services hosted the event and presented the 2022 award to Joe Shrader, President & CEO. Savage asked that we join in celebrating Shrader and Shrader Tire & Oil for their extensive support in the Northwest Ohio community, including dedication to the National Multiple Sclerosis Society and being honored with a National MS Society Cohn Hope Award.
"My history with Prevent Blindness goes back about 6 years through involvement with the People of Vision events," said Shrader. "Having a friend diagnosed with a detached retina, and watching her literally go blind overnight, greatly increased my appreciation for what Prevent Blindness does in the community."  He also emphasized that similar services are much costlier elsewhere and not always accessible.
"Prevent Blindness, Ohio Affiliate is proud to honor Shrader Tire & Oil with the 2022 Northwest Ohio People of Vision Award," Amy Pulles, President and CEO of PBO stated, "and we look forward to them chairing the event next year."
Half of all blindness is preventable, and the number of individuals who are blind or visually impaired is expected to double by the year 2030 if nothing is done to address the problem. Furthermore, it is estimated that the economic impact of visual disorders and disabilities costs approximately $5.4 billion annually in Ohio.
About Prevent Blindness, Ohio Affiliate
Founded in 1908, Prevent Blindness is the nation's leading volunteer eye health and safety organization dedicated to fighting blindness and saving sight. The Ohio Affiliate of Prevent Blindness is Ohio's leading volunteer nonprofit public health organization dedicated to prevent blindness and preserve sight. We serve all 88 Ohio counties, providing direct services to 1,000,000 Ohioans annually and educating millions of consumers about what they can do to protect and preserve their precious gift of sight. For more information or to make a contribution, call 800-301-2020. Or, visit us on the web at http://www.pbohio.org or facebook.com/pbohio and Twitter at https://twitter.com/#!/PB_Ohio.