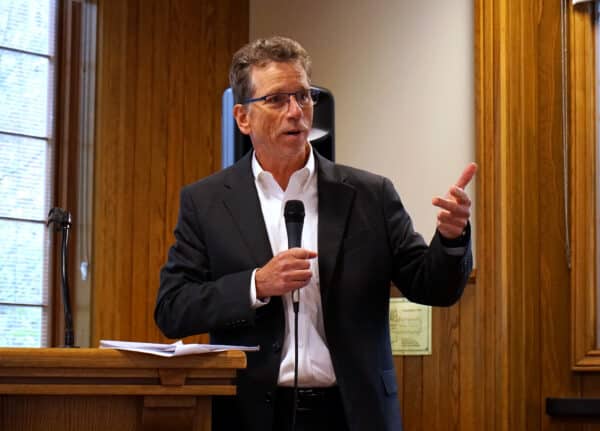 TOLEDO, Ohio – Shrader Tire and Oil is celebrating its 75th Birthday on Wednesday, April 19, 2023.
In the spring of 1948, Jim and Bernadine Shrader founded Shrader Tire & Oil in Toledo, Ohio. A true family business, their children Jim Jr., Gerri, and Patti filled roles in the company after school. In the evenings, Jim Sr. would instill the importance of values like honesty, integrity and commitment and customer service as the family sat around the dinner table.
The family-owned company has flourished over the years. In 1985, Jim Shrader Sr. handed the company down to his son. Soon Jim Jr. looked to the commercial trucking market as the next area to expand the business. As the company grew, so did the Shrader family; many of which became the third generation to run the business.
In the year 2000, Jim Shrader Jr. handed the company down to his son, Joe Shrader. Like most of our staff, Joe rose through the ranks in the business, gaining valuable experience along the way by working in all facets of the company.
Even though the Shrader business model has shifted over the years, the foundation and core values that Jim & Bernie believed in still hold true today and practiced by third and fourth-generation members.
Today, with 15 truck tire and fleet service centers, two state-of-the-art Michelin retread plants, and four bulk lubricant operations larger than ever, Shrader Tire & Oil has become the premier tire and lubricant distributor in the Midwest.
By aligning ourselves with Chevron & Michelin, Shrader brings value to our customers for less. In addition to providing the highest quality products in the industry, Shrader offers the best service in the region. Our knowledge and expertise go well beyond our product lines. We strive to create loyal partnerships with our customers while providing measurable solutions for lowering operating costs through our high-performance products and extreme customer service.