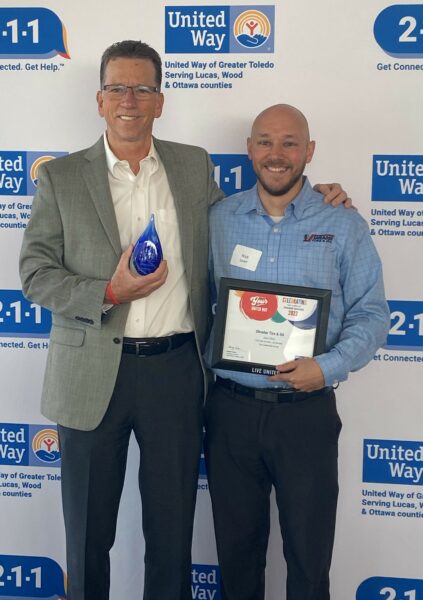 Shrader Tire and Oil received multiple awards at the United Way of Greater Toledo's annual campaign celebration at Glass City Metropark.
The awards for STO included Best in Show and Top Leadership honors.
The top leadership award was for contributions made by the STO leadership team. Joe Shrader was awarded the CEO Hall of Fame honors for long term contributions to the United Way.
Joe Shrader is pictured above with Nick Savett, HR Generalist at STO.